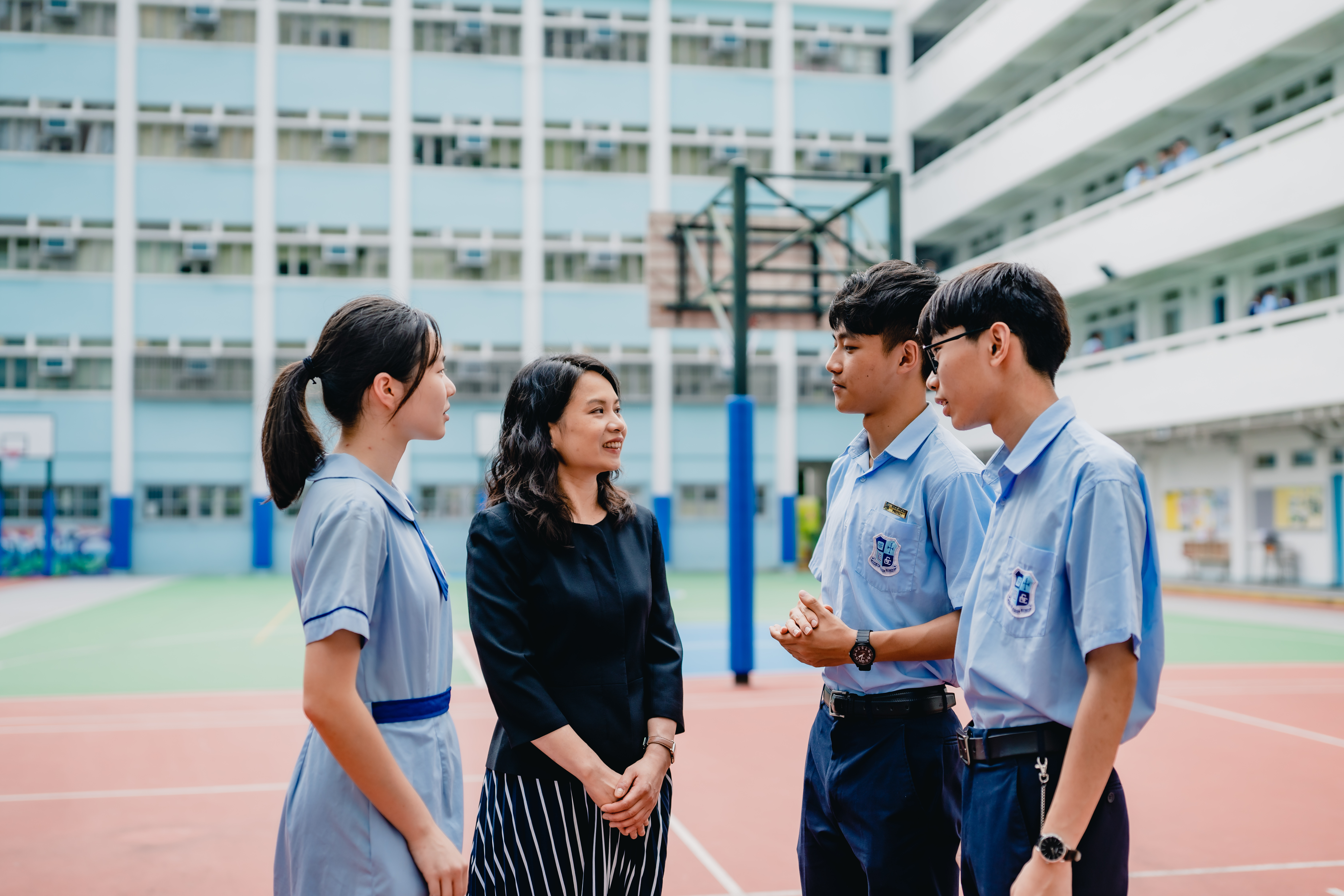 Welcome Message from the Principal
It is a great pleasure to welcome you to the website of the Church of Christ in China Mong Man Wai College. We hope that the website can help you to know more about our school culture and achievements.
As we are living in exciting and rapidly-changing times, it is important that our school provides a progressive and well-rounded education to our youngsters. Our teaching team has a belief in nurturing our students to pursue academic excellence and to unleash students' potential through the provision of a wide range of co-curricular activities. With the emphasis on being a caring school, we treasure individuals and forge a warm community in which our students feel valued.
As a Christian school, spiritual education is important here and shapes our guiding principles. It is our school's foundation on which we expand from the past and continue to develop in the future. Hence, we offer opportunities to equip the students with skills and learning experiences that help them to become informed persons and lifelong learners. They are also willing to serve and be grateful to others at different times and in different corners of the world.
We hope you find our website informative. If you require any further information about the school, please feel welcome to email the school at info@cccmmwc.edu.hk
Best wishes,
Dr. Karen Y.M. Lui
Principal